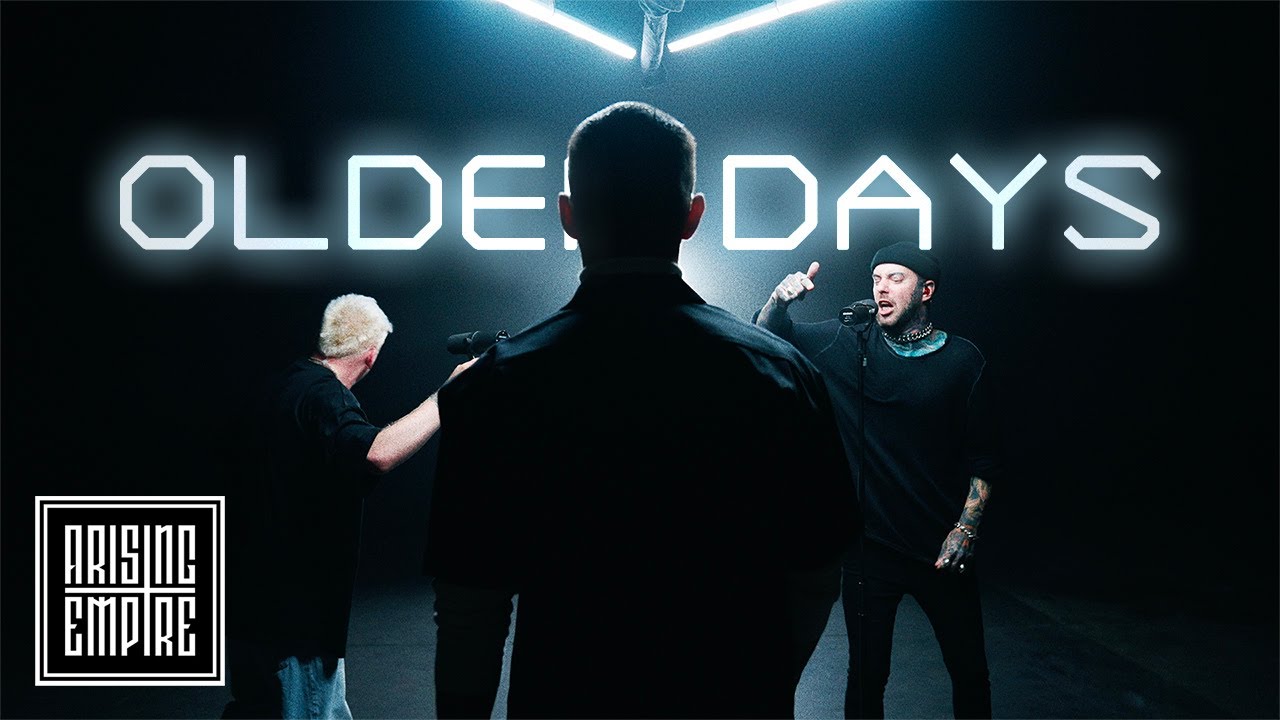 Older Days feat. TEN56. & PALEFACE SWISS – (OFFICIAL VOCAL PERFORMANCE)
Resolve
RESOLVE's brand new single 'Older Days' feat. TEN56. & PALEFACE SWISS!
Produced by Resolve
Engineered and mixed by Robin Mariat at Grey Matter Studios
Mastered by Lance Prenc
Directed, filmed and edited by Aurélien Mariat
BTS photography by Alexis Fontaine
Lyrics:
They keep saying brighter days are coming
Although the mist is getting thicker and thicker as I've been fading away
And I'm fucking thirty three, still going through changes
And getting lost in the process
Getting lost in my fears
Feelings aside, I've made another bargain with the devil that's in my mind
He tells me life down there could be so beautiful
I'm feeling the high, and I'm feeling the heat
Cause this is where I've always wanted to be
So let's sink
Take me back to older days
Cause I'm afraid I'll never be the same
Here's my love letter, dear evil within
Why do I feel so low when I'm out at sea?
Dishonest to myself
Designer of my own coffin
Strolling 'round the block
Like I know what I'm doing
Still not afraid of dying
Yet I'm afraid to live
Scared of the dark
But I thrive in the darkest places
At the deepest of my heart, I know I went too far
It's a one-way now, there's no turning back
No longer the man I was, taking off the mask
Acting like a wolf but I'm just a rat
Take me back to older days
Cause I'm afraid I'll never be the same
Linger on nothing
Dust in the wind
(Why do I feel so low when I'm out at sea?)
Still the song remains the same
It's bittersweet how I can't seem to change
Here's my love letter
Dear evil within
Why do I feel so low when I'm out at sea?
I'm swimming all alone now with no air to breathe)
Non existent this fucking feeling is so consistent
Breaking down though I'm persistent
I'm so over me
Fucking same mistakes no empathy
Why is it like is? Whole life crisis
Put me underground because I'm dead
There's no dawn without dusk
Something's taking over me, Jekyll and Hyde
Not enough room in this body for both you and I
Between day and night, always split in half
Hiding in the shadow so I can't be found
Take me back to older days
Cause I'm afraid I'll never be the same
Linger on nothing
Dust in the wind
Still the song remains the same
It's bittersweet how I can't seem to change
Here's my love letter
Dear evil within
There's no dawn without dusk
No birth without death, peace without war
There's no me, without you
There's nothing that could change my mind so
Take me back now
No-one is able to get to me so just
Take me back right now
Brain dead insect barely kept alive by its parasite
Makes me wish I'd never been alive
Saw me in half, rip off the vice
Take me back
Take me back to older days
Cause I'm afraid I'll never be the same
Here's my love letter, dear evil within